There are a lot of camming platforms out there—some good, some bad, and some that are just plain GREAT! But learning which is which could take up far too much of your precious camming time—and that's where I come in, your webcam modeling expert, with my insider knowledge of which platform could be the best for you!
This time we'll be looking a platform with a good reach and tons of juicy features—but not without it's problems: Streamate.
Pros:
Gold to dollar ratio. One of the biggest, and best, feature of Streamate is that they have a 1:1 ratio of gold (their alternative currency) to dollars – much better than a lot of other platforms!
A Great Reach. Streamate is linked to over 500 sites, such as YouPorn, Pornhub, and RedTube—which can mean a lot of exposure! It even offers a way for your show on a Dish camming channel!
A clean look. Compared to other platforms, Streamate is neat and clean—with an easy-to-use interface, which means less headaches when you do your show!
Categories are good. Like with a lot of camming platforms, Streamate has a categories system allowing men to easily locate a model by a wide range of topics, like body type, hair color, style of show and more. Streamate categories are well thought out, easy to understand and plentiful, making it easier for members to match up with you.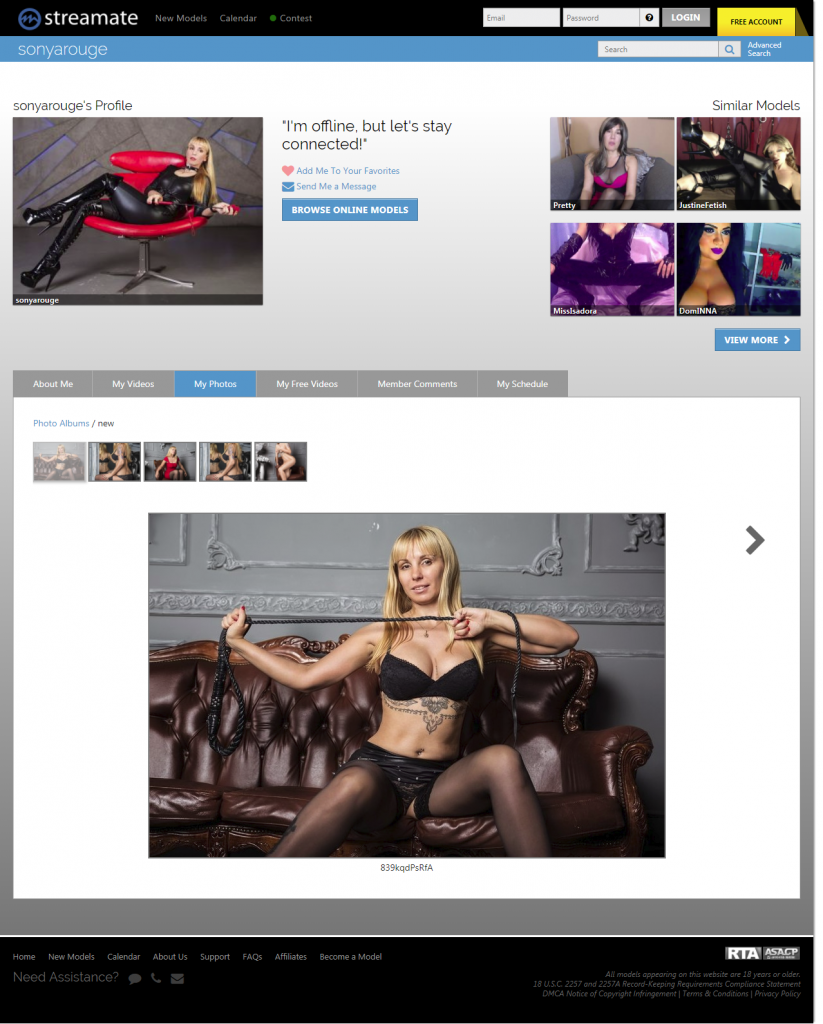 Cons:
Can't read your users. One of the BIG negatives about Streamate is that you, as a camgirl, can't see if users are paying members or not—or how much gold they have to spend. This means you don't know who to focus on, which can be frustrating when trying to decide who to try and get into Exclusive (Private) chat.
Hard to get users into Exclusive chat. Streamate can be challenging to get users to get into Exclusive chat–as they seem to like to stay in Free chat, and so not pay for your time! You can get them into Exclusive but it can be harder than on other sites.
Sucky Social Media. Unfortunately, on the social media side of things they don't have a great reach, being only on Twitter, Tumblr, and Instagram. This isn't a deal breaker but it does mean that you'll need to up your game with your own social media to make up for it.
Streamate has a lot going for it—mostly its amazing reach to all kinds of outlets, its easy interface and its one to one exchange rate—so it could be a great way to build your audience by getting you out there to all kinds of sites!
This might be a lot to think of but rest easy: I'm here, your webcam modeling expert, to show you all you need to know about being a successful camgirl–both in informative articles like this as well as through my CamacademyTv training videos!