CamGirl Expert Brookyn Baines sits down with her webcam model friends to share their craziest camming experiences. What to expect from a webcam job? Short answer: anything!
If you're thinking about adult webcam jobs, take a peek behind the curtain. Webcam money is awesome. Stories are even wilder!
Want in? Watch CamGirl Expert videos and check out my articles on how to become a webcam model success.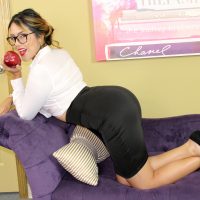 How to become a cam girl
Cam girl jobs are a fantastic way to make money … and have lots of fun!