There are all kinds of things that you need to do to become a successful and, best of all, RICH camgirl—from picking the right camera, to knowing the right lingerie to wear—but one of the things that webcam models often forget is that a real key to being a fresh-faced and best of all sexy camgirl: Getting enough sleep!
That's why I'm here, your expert in all things camming to share with you my tried and true ways to get a good night's sleep–and be ready and full of energy for your cam girl job!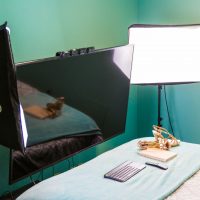 A Beginner's Guide to Camgirl Lighting
Learning how to light your camming space is one of the biggest skills you're going to need to become a successful webcam model. Putting it simply, if they can't see you then they can't pay you!
Keep a regular sleep schedule. One of the great benefits of webcam jobs is that you get to set your own schedule. But, you must stick to it! Just like with exercise and eating well, it's crucial to keep a stable schedule for not just when you go to sleep and wake but how much sleep you get! If you are a morning person and like doing shows in the afternoon then go to bed early—and if you like doing late nights then stay up late to adjust your schedule. It's really important not to push yourself to do shows at times that may not work for the way you like to sleep.
Use A Fitbit. Sometimes it can be a challenge to keep track of exactly how well you are sleeping that's why I recommend getting yourself a Fitbit. This bracelet not just keeps track of how much exercise you're getting but how well you are sleeping as well—so that way you can see, at a glance, if you are getting just the right amount of rest.
Also, read "How to Become a Cam Girl"
Practice happy thoughts before sleep. It's tempting to think about what went wrong during the day when you're all tucked in but you really should resist: fretting and worrying before you sleep can often lead to less than full sleep and even nightmares! So, instead, do some grounding meditation and think about all the great things in your life: that way when sleep comes it will be deep and restful—which is what you need to be bright and sexy for your shows. If you need help finding your center when you are meditating, I highly recommend getting a good guided meditation app for your smartphone.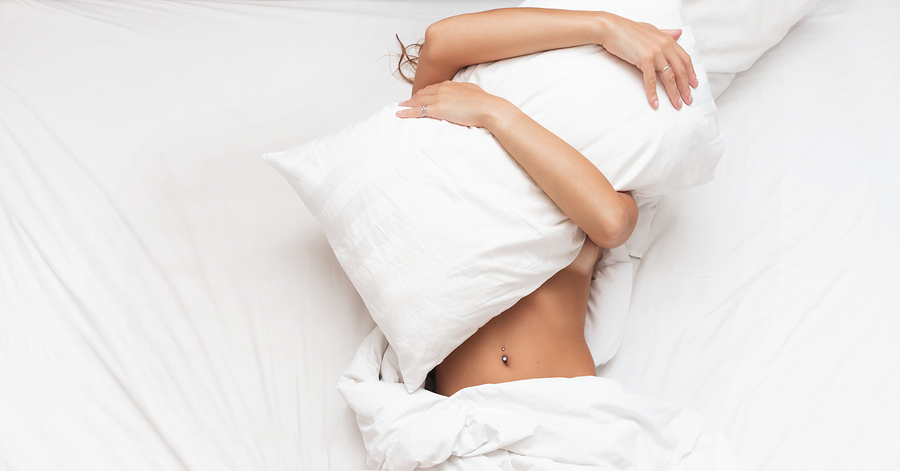 Use supplements. Good nutrition and eating well is really important to be a successful camgirl, but lots of time you need a little help. That's why I really suggest taking: a special supplement that can help with a lot of things, including improving the amount and the depth of sleep you can get!
Must Read "Camgirl Makeup Tips"
So there you go my expert guide to getting a good night's sleep and keeping yourself fresh and happy in front of your camera! Never forget, you are what all those lonely men want to see… and if you're blurry, cranky, or out of it you can't be their perfect camming goddess!
Get lots of camgirl beauty tips so you can be what they need and want–and best of all will pay lots of money to go into a private chat with them.