There are all kinds of things that can help you put on a great cam show: scientifically-applied makeup, a good recording space, great clothes, a magical personality, being a social media expert … but one of the biggest is stepping in front of your camera with confidence!
I speak from complete authority here and if you follow my expertise you too can pull in those serious ka-ching dollars.
There are two kinds of confidence for webcam girls: physical, the things you do to yourself and your environment; and mental, the all-important things you do to your mind. Both are important but getting your brain working for you can make a huge difference in being a successful camming girl.
First, here are the mental techniques that can help you both develop your confidence as a camgirl.
Visualization: Picture being a confident webcam model. Now examine that picture in great detail. Focus on giving it as much detail as possible. Pay particular attention to playing up your natural features—the ones that make you unique. Never forget that your audience wants and desires you. They are here to see and here you! Don't let doubt or second-guessing creep into your perfect camgirl self. Got it? Good! Now think how you'll achieve this. Keep this mental image of yourself as a wildly popular camgirl handy and always be striving to make it a reality—which is where your confidence will come from!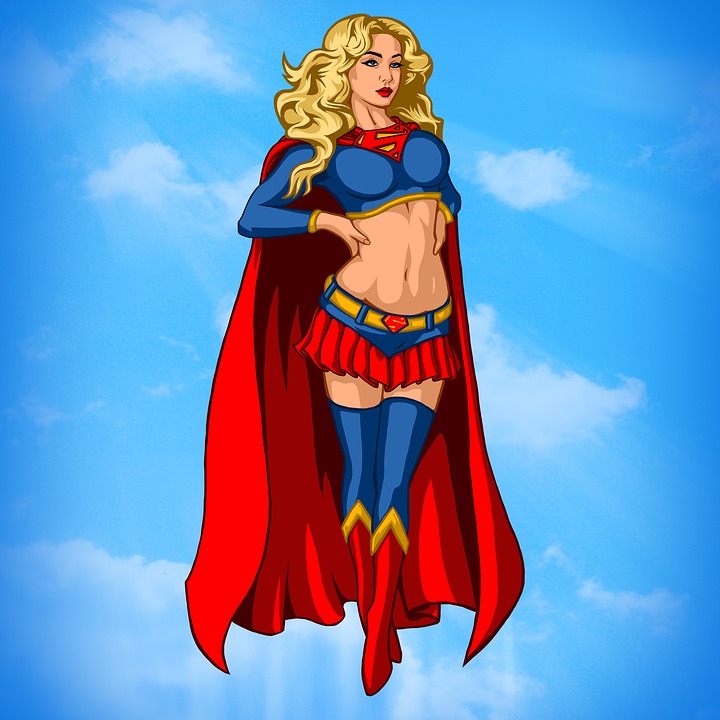 Make actionable strategies: this is something you should do and visualize and practice every day before you broadcast. Doing this will help you realize your idealized camgirl and help you become a camgirl success much quicker! Be crystal clear of your self-image and pursue it each and every day, especially before you're going in front of your camera! Do this and soon you'll be cultivating a magnetic confidence that will attract more and more people to your shows—which equals those big camgirl bucks!
Next are the physical things you can do for yourself that will boost your camgirl confidence!
Makeup: When it's applied using my recommended scientific methods, a well-put together makeup regimen will help you exude confidence even when you don't feel it. We all have those days when you're on your period and you feel like crap—and maybe even breaking out. But follow my advice on scientifically applied makeup and you'll feel confident enough to get out there and still put on a live cam show for your fans!
Dress to impress: We all know that putting on the right thing can lift us up on even the most blah days. Just like with makeup, picking out just the right clothes can't just make you feel like a star but also make you look like one as well!
Be professional: Sure, you've had a hard day and you're really not into camming. But this is a job and you should always treat it as one. Your fans, after all, are waiting for you so put on your makeup, get dressed in your best, take a deep breath and rake in some dough!
You'll thank yourself for doing it when you catch that whale—which can only add to your confidence!
Never forget that you're a professional–and treating your live cam chat with determination and focus will not just make you feel better and keep you going but your audience will respond as well!
Remember, there is a right and a wrong way to cam. I speak not just from experience but success as well—and the best way to be become successful is to think of this as a serious occupation.