Your camming expert here with another essential lesson for you on your path to camgirl success! As with my other articles, remember that I speak from years of experience as well as with the backing of tons of scientific research—all to teach you how you can be the best webcam model you can be … and bring in that easy-peasy webcam money.
One of the biggest lessons I can impart—right along with using scientific principles to apply your cam girl makeup to the words you shouldn't be using with followers—is how to become not just a successful webcam model but a goddess!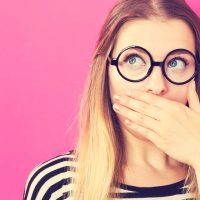 Mood Killers: Words Camgirls Should Avoid
Before you start to be the perfect camgirl, there are a few words you really should AVOID using, the words that could mean the difference between profitable private chats and piss poor performance.
You're in control. It's important here to explain and draw the distinction between power roles: basically who's in charge. The rabbit hole runs deep, so I'll just cover the basics and you can message me for more specifics. There are all kinds of different role-plays—and within those role plays there are what we call the dom and the sub. This stands for the "submissive" and the "dominant" role. Through my training I will teach you the tricks and secrets of how to always remain in the dominant position in almost any role play a member asks you.
Being in charge means extra income for a cam girl.
In the "real world" men are often the ones in positions of power, and the women are the subordinate. Here, at camgirlexpert those roles are reversed, in order to keep you comfortable and in the driver's seat at all times and remain the one giving the orders and not taking them. So try to remember that we don't deny fulfilling a members request, we just full them in our own way. With my expert training we'll flip the script: you'll be in control and the men will be flocking to you–most of the time on their knees!
You're a goddess. This means you have to be the bringer of light—and sometimes the bringer of punishment (LOL)! When you step in front of your webcam you'll be channeling female empowerment and goddess magic! This is one of my favorite topics to talk about: the essence of a woman.
Becoming A Camgirl: Confidence Is Success!
There are all kinds of things that can help you put on a great cam show… but one of the biggest is stepping in front of your camera with confidence!
Think about it: the people who come to your room are there because (#1) they are lonely and (#2) they are attracted to you. You remind them of a girlfriend, an ex-girlfriend, a crush, an acquaintance, a mom, a sister, a cousin, etc., they are in your room because your look resonates with their idea of attractiveness and familiarity. So now that you know this—USE THIS!
Men have all kinds of different ways to try to get a woman's attention: some are nice, some are rude, some are indifferent. The bottom line is, if they are in your room they are there because they are drawn to your womanly essence. The awareness of this means that you are in control of every situation that takes place in your room—because they are the ones needing your attention. Operating from this premise is an essential building block to cementing your success! When you are camming always be thinking of your strength as a woman—and that men will be desiring and worshipping you!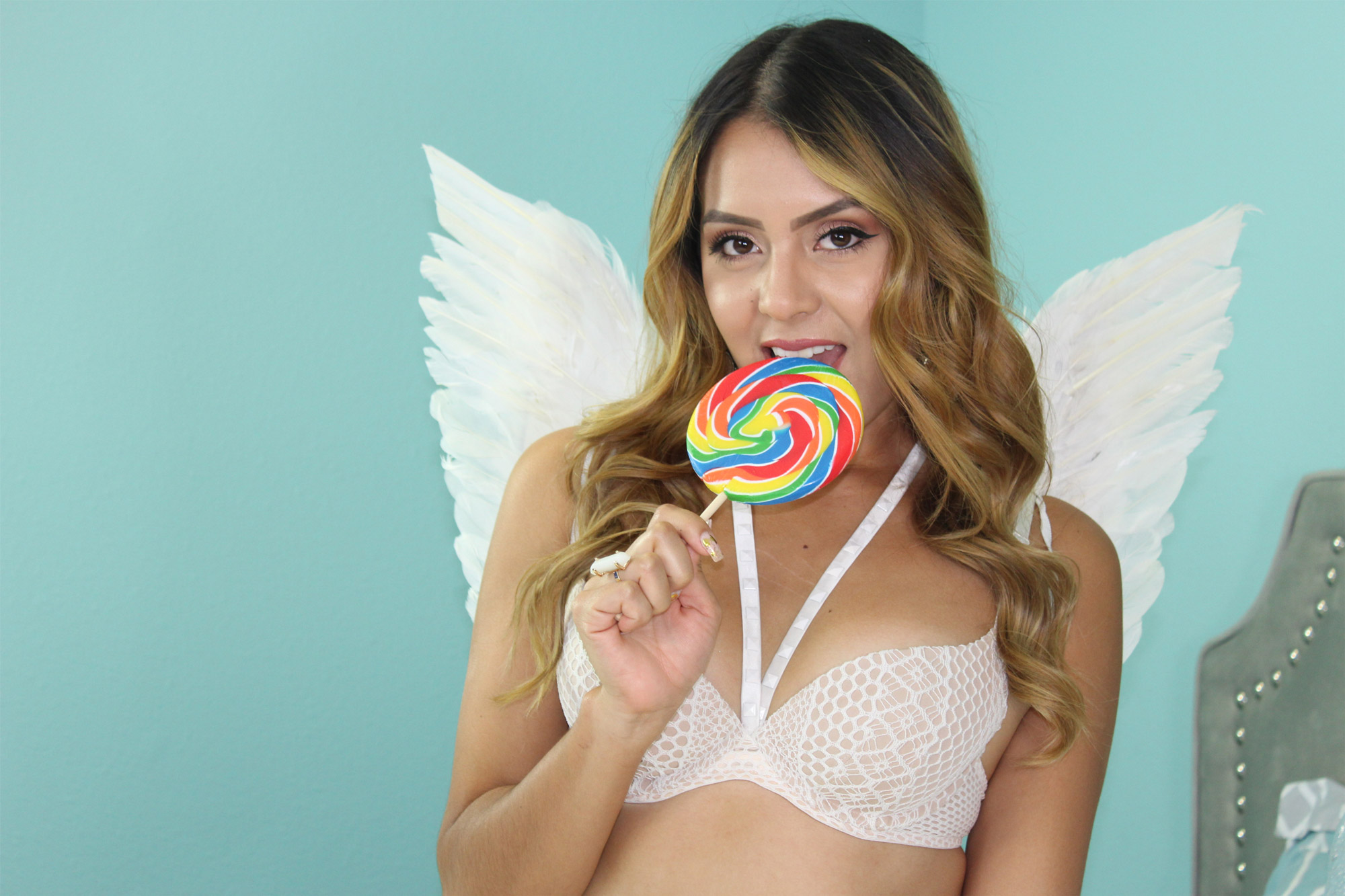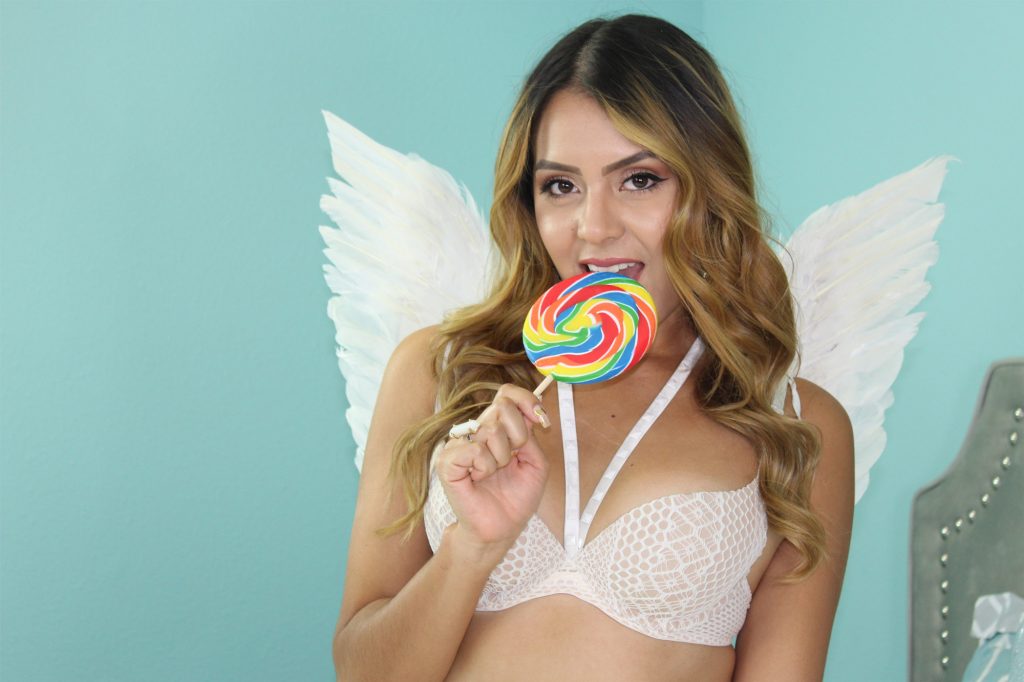 Think logically. As with all of my expert articles here, as well as my advanced camming classes offered on my studio site, I'm teaching you the scientific tools you'll need to be able to not just handle anything that might come up in a camming session but also use these special techniques to be a female powerhouse. When you can, you should always be thinking logically and professionally. When broadcasting you should always let your logical mind fuel your outward emotions while maintaining professionalism. Your mission, after all, is to get these men into private chat, to become your loyal followers.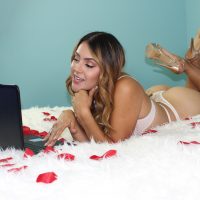 Camgirl 101: Get Them To Go Private
Here is a great guide on how to get your audience members out of free chat into private and keep them there as long as possible.
Act emotionally. While you should be forever using your brains, you want to APPEAR to be emotional: funny, silly, flirty, sassy, whimsical, interesting, and sexy! Yes, you should be thinking of how to make that all-important webcam money but don't let your control show! You want to become a perfect example of the two-sided goddess: controlling all that's happening with science and your skills but appearing to be the perfect woman to all these lonely guys!
Know your motivations. Those two parts of who you are have different goals—and knowing what those are and balancing them is a crucial part of being a successful camgirl. Your logical side wants to lead those men into private chat using my techniques and lessons. Your public face should be trying to be their perfect virtual girlfriend or lover: to become their ideal virtual fantasy. By knowing these two sides and what they want you can become a complete camgirl goddess.
Making quick money, for cam girls, is awesome. Building long term adoring and paying fans by thinking logically and connecting emotionally is even better!
I am here to provide you with these and other essential tools, and if you take them to heart, both in your mind as well as your soul, it will be just a matter of time before you'll be watching the cam model dollars pour in—and you will be well on way to truly becoming a top earning webcam goddess!