There are two kinds of cam girls: the ones that pillow talk for free and the ones who are about business—who want to make money!
It's important to decide which one you are because they are very different! Fortunately, you have me–an expert on cutting through the bullshit and getting straight to what works in this industry! With my advice you'll save tons of time which equals money—so listen up! Because I'm here to show you how to become the camgirl who earns some serious bucks!
If you are serious about making money, and I hope you are, it's important to have webcam model strategies in place to guide members into private shows. Never forget that if you're not guiding them they are guiding you—and if you follow these tips you'll stay in the driver's seat and in control!
Importantly, we are going to give you these key concise strategies from our more in-depth path to camgirl success: The Cam Academy Tv–exclusively available on my website.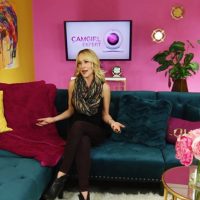 S1 Ep3: Camgirl 101
If you see only one video about camming, make it this one! Brooklyn Baines hits all the most important points of being a successful webcam model, from start to fini$h.
Of these, the top are The Three Essential Laws.
The first is the Law Of Repetition: what you hear repeatedly is what you'll eventually believe. Researchers have found that if you hear something at least 16 times you'll eventually believe it. Every successful marketer knows this—this is why television commercials are repeated over and over again. Ultimately, everyone varies in terms of the number of exposures that is required to completely convince them. However, understanding that this strategy is essential to cultivating someone's belief in what you're saying and using it while camming is an essential tool in your toolbox to overall success.
The next is the Law Of Repeat-Exposure: that things we are exposed to often enough start to grow on us—these can be people, places, objects … you name it. We make choices that are familiar over the unfamiliar—so use this while camming to cultivate familiarity by being consistent. Set your schedule and stick to it!
And finally we have the Law Of Suggestion—though we have to put in a bit of a disclaimer as this touches on hypnosis, ESP, as well as telepathy. So use your light to achieve your goals. These strategies, when used in concert, are extremely powerful—they are the beginning of the process to becoming a mental magician. A strong emotion behind a suggestion will replace a weaker one. When you are camming, project your desire, charisma, and personality with a smile and a confident demeanor out into your audience and use your mental focus to entice your members into Private Chat.
And now we'll explore the finer points of getting members from free chat into private—which is where the dollars are!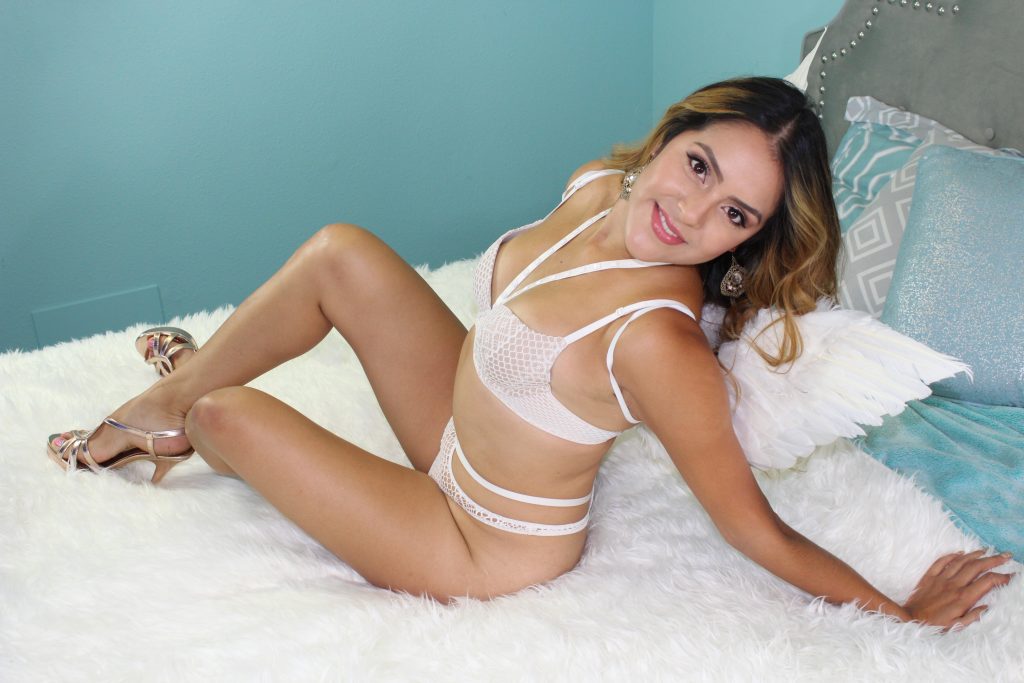 Keep The Good Stuff In Private Chat. Members won't come into private chat—which is where the money is—if you give them what they want in free chat! The cam models who keep free chat to a minimum will appear more mysterious–making the members desire them that much more. Remember, people tend to want what they can't have, so it's your job to be erotically alluring: make a strong connection with them in the beginning and then lead them right into a private chat. If they aren't interested then kick them to the curb by politely ignoring them!
Take Out The Trash. You'll inevitably have a rude, insecure guest. With these guys you have two options: kick them out or ban them. The difference is that kicking a guest or member out of your camming room is temporary, while banning is permanent. Never forget that you're a professional: it's important to not take the things members say personally. Use these situations as an opportunity to show other people in the room what you will or will not tolerate. After all, we don't want to kick or ban members if there is a potential for us to make money from them.
Time Wasters May Not Be A Waste Of Time. Now and again, you'll get people that drive you crazy: they act like they are interested in your webcam modeling, try and hold a conversation with you but they won't go private. But I'm here with cam success strategies to show you how you can get those time wasters into private shows–and convert those wasted minutes into cash!
Tease, tease, tease. A great way to get a member into private chat is by being a great, big camgirl tease! Flirt, be provocative, promise more to come and they'll be burning up with desire, and curiosity, and be jumping at the chance to have you all to themselves. You can also try playing games in your free chat, like truth or dare, or dice games to get them interested. This is important: you should never do anything for free when you could be getting paid for it! Leave the members wanting more in free chat so they have no choice but to go private!
Being a camgirl is all about being professional—and making money! Your time is worth something, so always be looking at your sessions as a way to get the members to go private—otherwise you're giving away what they should be paying for.
But if you follow my strategic advice here, and in our other articles, in no time all this will be second nature: and you'll instinctively know which members are taking up your valuable time and which ones are going to follow you right into private chat—and make you some serious bucks!
So tease, flirt, be wild, be whimsical, play up your strengths, use your scientifically applied makeup and become the webcamgirl of their dreams—if they go into private chat, of course!