I have a question for you, what's the most important thing you need to do to become a successful camgirl: the one that can be the difference between making nothing or lots of sweet, sweet bucks!
Are you ready? Well, here it comes: who are you?
I ask this because I know what it takes to be a successful camgirl, and all my expertise tells me that you need to create for yourself your hottest cam girl persona: the 'self' that people are going to pay to see.
That's why I've given you this platinum-level advice on how to become a cam girl!
Right off the top of the head, you need to figure out what kind of adult live chat girl you're going to be, more than just sexy or not. After all, you're going to be doing this a lot so you don't want to create something you can't maintain or what you get tired of. That's why you have to create a new self that's interesting and attention-grabbing but not so far away from your real self that you have a hard time keeping it up.
Be true to yourself—sort of. Any actor will tell you when creating a character make sure that your character embodies certain core characteristics of your own personality. The challenge here is to create an interesting camming alter-ego that is similar to you but at the same time completely different.
You're a fantasy. There's a common misconception that you can only get away with so much before people won't like it. But never forget that your audience is in your room because they identify with you—and they like you! You'll remind them of an ex-girlfriend, someone they had a crush on in High School, in College, of their sister, even of their mom—the bottom line is they're in your webcam room because they're attracted to you! So play it up, be sassy, be whimsical—because sassy and whimsical are interesting!
Your audience is lonely. The reason why the passion index in the webcam girl industry is high is that men are lonely! Work, school, the rat race … all this and more limits the time that men have available to develop personal relationships or even connect with other people. The reason why it's important for you to understand this is because they are in your room because they are (#1) lonely, and (#2) they're attracted to you! There's a void in their life, something's missing and you are there to fill it: the essence of a woman! While there's lots of information on Goddess worship out there, what's most important to remember is your sassy/whimsical persona is what these men are looking for. So push the limits, trust my expertise and never forget that you embody the essence of the woman they are looking for.
Keep yourself private. It's easy to let personal details about your real self when your slip out while camming. This is why we say there's a right and a wrong way to be a camgirl. You don't, after all, want to let it slip that you went to Oregon State last year so instead replace it with Washington State or respond with a question to keep the spotlight on them.
Try accents. A great way to add to your webcamming fun and the playful person is to try out some accents. Especially in private shows where in some cases members will ask you or request or role play in a certain accent. This is a great way to develop your acting skills while maintaining an interesting camming persona. Try to think of this as your own show—and you are the star! The more energy you put into developing an interesting persona, the more addictive you'll be to your members!
Be mysterious. You don't want to give up too much about yourself at the get-go. Instead, be mysterious and provocative: sharing hints of your sexy escapades and then, over time, filling in the gaps. Above all else, keep them on their heels by asking them questions. This will prolong your shows and result in you making more cam girl money.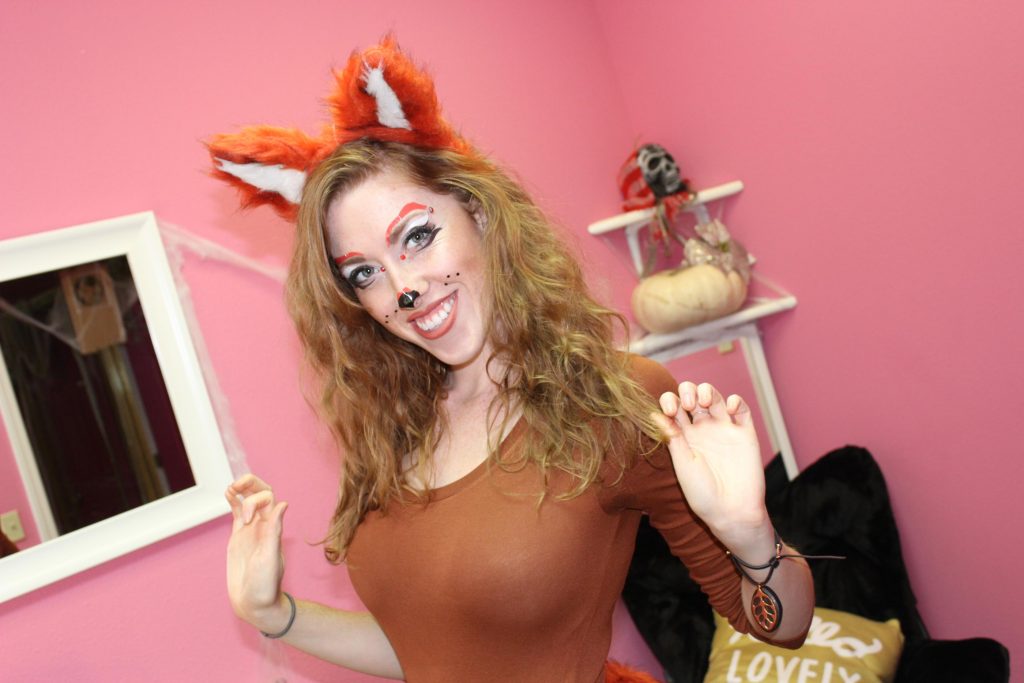 As a successful webcam girl, I know what it takes to pull down those high payout dollars, and that's why listening to me, and reading articles like this, can be invaluable tools in making it! And a huge part of this is getting your persona right.
Always keep in mind that you are a professional and this is not just a hobby. So treat it seriously and put smart thoughts into being the camgirl people want to pay money to see!